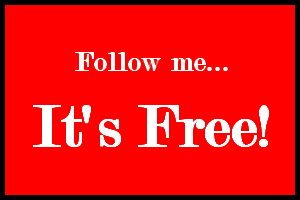 You have just got off the phone with your future home inspector and you are confident you hired the right person. You have a couple of days before the scheduled inspection and might be wondering, "Do I need to do anything more than just show up?" The answer to this question depends on what you expect to achieve from the home inspection. No one really "needs" to do anything before a home inspection. Most likely you will receive a thorough inspection and have the data needed to make informed decisions during the closing process. Now take this into consideration; what if I said you could get more from your home inspection at no extra cost? Here are 3 easy preparation tips to increase the value of your home inspection:
1. Make a list about what is most important to you and your family and share it with your home inspector. Don't worry about not knowing technical terms and don't be embarrassed if your list items are not considered "important." Home inspectors are trained to look at a home through different glasses. We are looking for specific items that could be safety issues or high-cost fixes. We may not know that you are a professional woodworker that plans on setting up a shop in the garage. We may not know that you have three teenage kids that enjoy taking two showers a day. Most home inspectors want the best for their clients and will use these extra bits of information to focus their attention. If a home inspector is equipped with this knowledge, you may get some specific information on the total amps available in the garage and a suggestion or two on how to increase the capacity to accommodate the woodworking tools. The home inspector may spend some extra time inspecting the water heater and making sure all shower heads are working, bathing areas are sealed tight, and the water is draining appropriately.
2. Make sure all high priority inspection areas are cleared and easily accessible. Home Inspectors are trained to skip over any dangerous or obstructed areas. The home inspector will make a note in the report to document that the item or area was not inspected due to it being inaccessible. Consider a stack of boxes blocking a crawl space entrance; this is regarded as an obstruction and will not be inspected. Because of the inaccessibility, the home inspector will not have the opportunity to discover any possible defects. Here is a list of some property areas that you do not want the inspector to skip due to safety reasons or obstructions:
Service panel (main power panel- typically located on the exterior of the home)
Distribution panel (sub-panels)
Crawl Space
Attic access
Heating system and water heating equipment area (furnace, water heater)
Cooling system area (air conditioner)
Fireplace(s)
Garage area (make sure garage door opener is accessible and the path to garage doors are clear.
3. Follow the inspector, listen to the inspector, and ask questions! This may seem like a no-brainer, but you would be amazed at how many of my clients choose not to be actively engaged in the inspection. Most inspectors encourage the client(s) to tag along and experience the home together. Other inspectors may prefer to inspect the house independently, but then offer to take you on a tour after their initial walk-through. Either way, this is your opportunity to learn about your future home. If you are unsure about a particular observation made by the inspector, ask the inspector to explain. You will be surprised by the additional information you may receive that may not end up in the final home inspection report. Home inspectors have very different backgrounds; your home inspector might be a retired member of the United States Navy Construction Battalion or hold an engineering degree in structural engineering. Tap into your home inspector's knowledge and you might walk away with bonus information.
You are paying for a professional home inspector to help protect your future investment. There is nothing wrong with squeezing some free information out of your home inspector. Arrive armed with these three tips and enjoy receiving more bang for your buck!
---
CERTIFIED HOME INSPECTION SERVICES
A home inspection is only as good as the inspector. That's why the Houston Jacob Home inspection has the latest technology, most experienced and trained home inspectors in Houston Texas Whether you're a homebuyer, seller, or homeowner, we'll provide you with a detailed description of a home's condition so you can move forward confidently and with peace of mind.
Serving Greater Houston Texas, and the surrounding counties; Harris, Cypress, Montgo
Inspected Once, Inspected Right! ®